Cocktails
Short or Long? Bitter or Sweet? Shaken or Stirred?
You'll be sure to find a drink that suits your palette down to a T.
TARQUIN'S CORNISH DRY GIN COCKTAILS
Our Original Gin. The Flagship. The one that started it all. Fresh, vibrant and bursting with Cornish brightness. Explore some of our Cornish dry gin Cocktail recipes below.
Tarquin's Cornish Sunshine Blood Orange Gin Cocktails
Fruity and fresh with a touch of bitterness. Inspired by traditional Italian Aperitifs, this beautiful gin with a touch of bitter gentian root brings a slice of Cornish Sunshine to every glass.
Tarquin's Rhubarb & Raspberry Gin Cocktails
Perfectly balanced between sweet rhubarb and tart raspberries, this incredibly mixable gin pairs perfectly with your favourite mixer or a selection of fruity cocktails.
Pink Lemon, Grapefruit & Peppercorn Gin Cocktails
Perfectly balanced between modern sweet pink gins and traditional dry gins, this beautiful gin adds a touch of sweetness to your traditional gin cocktails while retaining a touch of dry-ness to ensure you can have a second.
Tarquin's British Blackberry Gin Cocktails
Our most versatile and mixable fruit-led gin, try it with any of your favourite mixers or a selection of incredible cocktails, even drizzle it on your ice cream or pavlova, it goes with everything!
Tarquin's Strawberry & Lime Gin Cocktails
Sweet, fresh and more-ish, this beautifully blush gin brightens up any gin-based cocktail and is bound to be a showstopper.
Tarquin's Pink Grapefruit & Elderflower Dry Gin Cocktails
This beautifully delicate gin balances fresh and zesty pink grapefruit with floral elderflower to create subtle, fruity twists on your favourite gin cocktails.
Tarquin's Cornish Pastis Cocktails
Neat, over ice or with a splash of water, Pastis is traditionally drunk with no frills, but it is surprisingly mixable and adds an incredible aromatic note to long or short drinks.
Tarquin's Bitter Aperitif
Our Cornish take on the classic Italian apéritif. Crafted in small authentic batches on the wild Cornish coast.
Tarquin's Plum & Damson Gin
A special seasonal release with ripe British damsons and rich plums to craft a truly special seasonal spirit with deep fruity notes.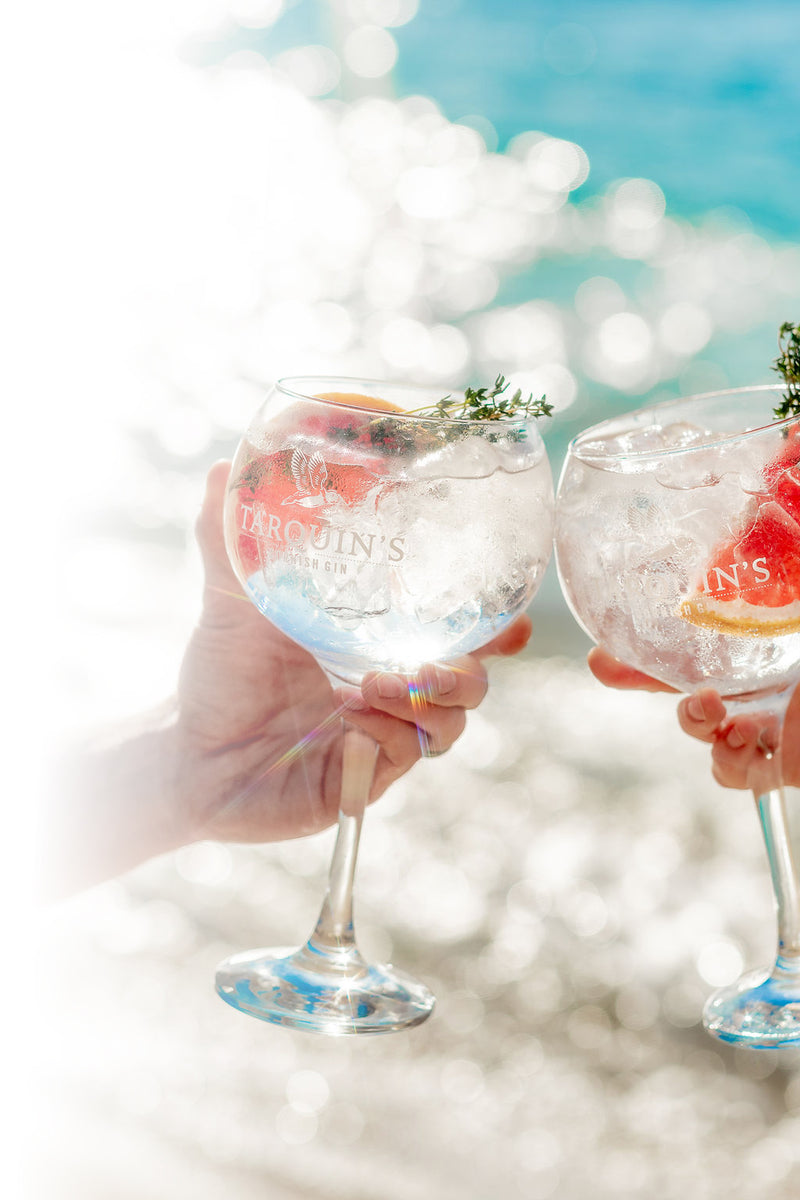 Don't Miss a Drop
Subscribe To Our Newsletter
San Francisco World Spirits Competition Double Gold 2022

San Francisco World Spirits Competition Gold 2022

London Spirits Competition Gold 2022

International Wine and Spirits Compeitition Gold 2022

San Francisco 2017 Double Gold

'World's Best Gin' San Francisco World's Spirits Competition 2017

San Francisco World Spirits Competition Gold 2016

San Francisco World Spirits Competition Double Gold 2016