A fusion of the old and the new
The traditional and the progressive.
1.
Botanical Selection
All our botanicals are meticulously hand sourced by our founder and head distiller Tarquin himself. We add them to a neautral grain spirit and allow them to maccerate for 12 hours in our pot stills.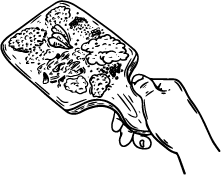 2.
Firing Up The Still
We use age-old traditional distilling techniques; heating our copper pot stills with a direct naked flame and sealing the top of the stills with bread dough.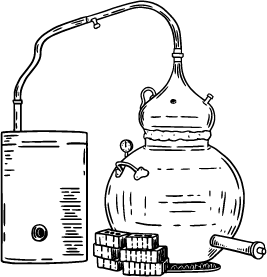 3.
Collecting the Heart of Distillation
Only the purest heart of the distillation makes it into our gin. Our heads and tails cuts are all judged by nose and taste. The moment we decide to make the cut is the most important part of the whole process.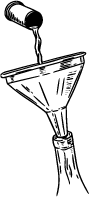 4.
Measuring the Strength of the Spirit
We cut the neat spirit we take from the still with varying amounts of the purest British water to get the desired strength of alcohol.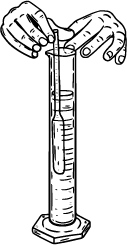 5.
Bottling
We bottle all our gins in our custom seaglass bottles, designed and produced in the UK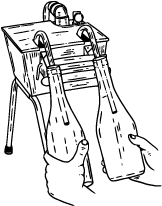 6.
Labelling
Every bottle of Tarquin's Gin is given unique batch tasting notes and a batch number, you'll spot them in Tarquin's mum's handwriting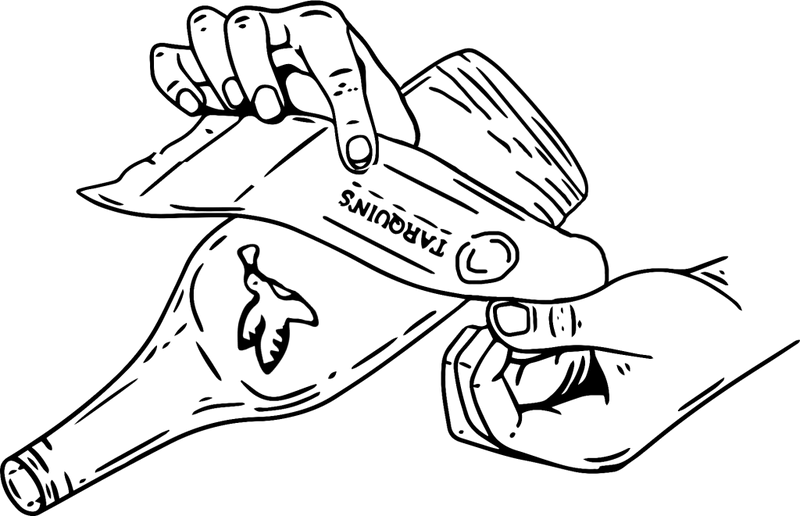 7.
Waxing
Every bottle that leaves the distillery is hand-waxed giving each bottle it's own unique personality

8.
Stamping
Every bottle is hand-stamped with Tarquin's Puffin logo, his seal of approval and sign of high quality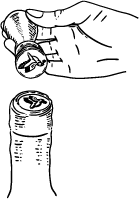 9.
Creating & Drinking
The most enjoyable part of it all. Delivering a little slice of pure Cornish sunshine to every glass...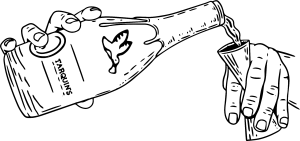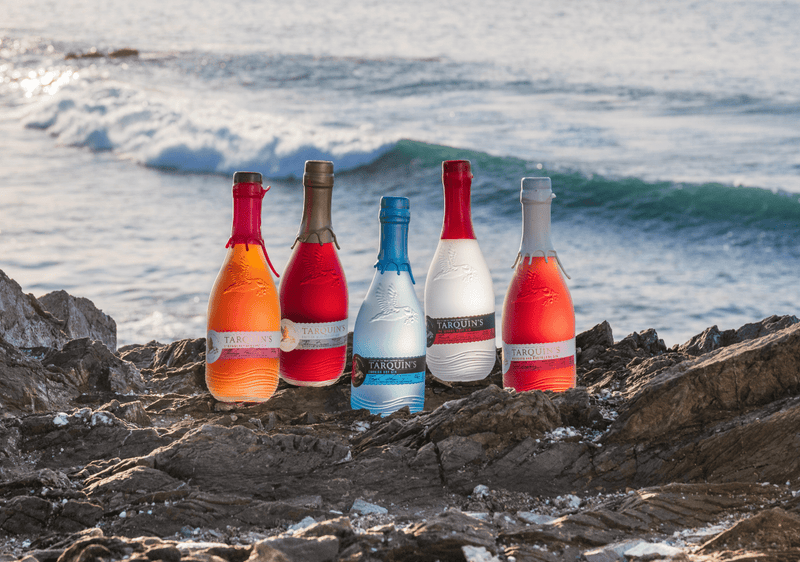 Shop Our Products
From old favourites like Tarquin's original Cornish Dry Gin to beautifully-balanced fruit led gins alongside limited-edition small-batch gins.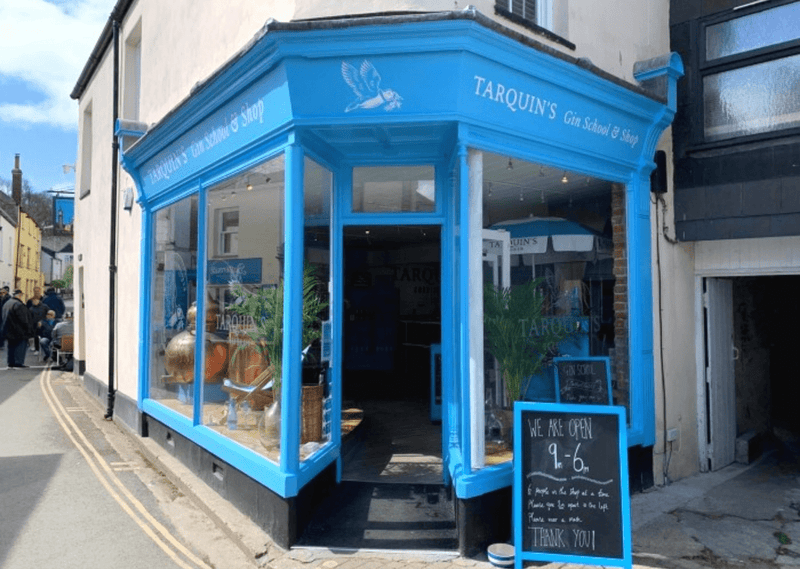 Our Stores
With our ever expanding range of products, tastings opportunities and our new gin schools, a visit to us is a must for any Tarquin's gin fan!